We believe that giving is critically linked to personal fulfillment. As we give, we Become More. Your "give" can relate to your time, your talents, and/or your treasure. While we each have unique circumstances and constraints, we all possess some offering of time, talent and treasure that can bless the lives of others. We invite you to consider giving in your pursuit of Becoming More.
We will be hosting Gateway to Giving events at the LoanPro Events Center (Farmington, Utah) in the near future. These events are designed to help you maximize your own personal fulfillment through implementing principles of gratitude, growth, and giving (the theme of author Lloyd Roberts' book "G Cubed"). In addition, these events will connect you to various problems throughout the world and the organizations working to provide solutions. We invite you to give of your time, get inspired, and join us in Becoming More.
We believe in creating opportunities that empower people to becoming more. While we are each unique individuals with differing skills, interest, and passions – we are all ultimately defined by one thing: how we grow through what we go through. The pathway to self-improvement, personal development, and happiness begins with a choice. Do you choose to believe that life is happening to you, or do you choose to believe that life is happening for you?
We choose to believe that life happens for us, not to us. In believing that life happens for us, we can directly influence, reshape, and change our reality – moving in the direction of maximizing personal fulfillment. We believe that we each have the power to manifest our "best life" amid whatever struggle we encounter along the way. As you embark on your journey of becoming more, we encourage you to equip yourself with gratitude, growth, and giving. Any journey abandoning these virtues will not result in maximizing personal fulfillment.
We invite you to learn more about gratitude, growth, and giving by attending our Gateway to Giving events.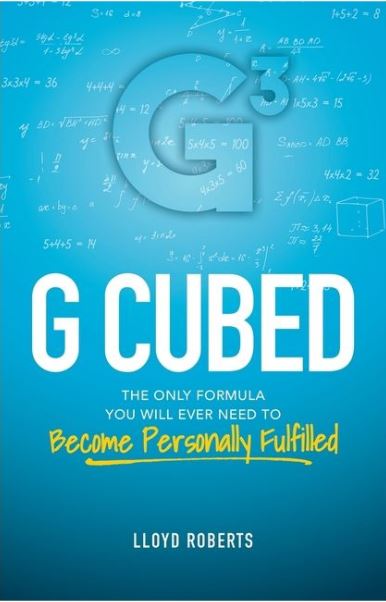 Are you interested in increasing your levels of personal fulfillment? Join us on our journey to Become More. Learn more by reading G Cubed, by Lloyd Roberts.
All proceeds from book sales go to Become More Charity.